Hello again lovely readers and it's a joy to be with you today, particularly as we're so excited to introduce you to the fantastic British brand, Lulu The Label where sustainability is truly at the heart of everything they do.
Based in Hertfordshire, designer Lucy is rightly proud of being a slow fashion label that ensures no beautiful fabrics are sent to landfill whilst creating bridal accessories that are so easy to love. If you're looking to create a greener, more sustainable wedding that cuts down on waste whilst also being stylish and luxurious, then you absolutely need to know about Lulu The Label so let us tell you more…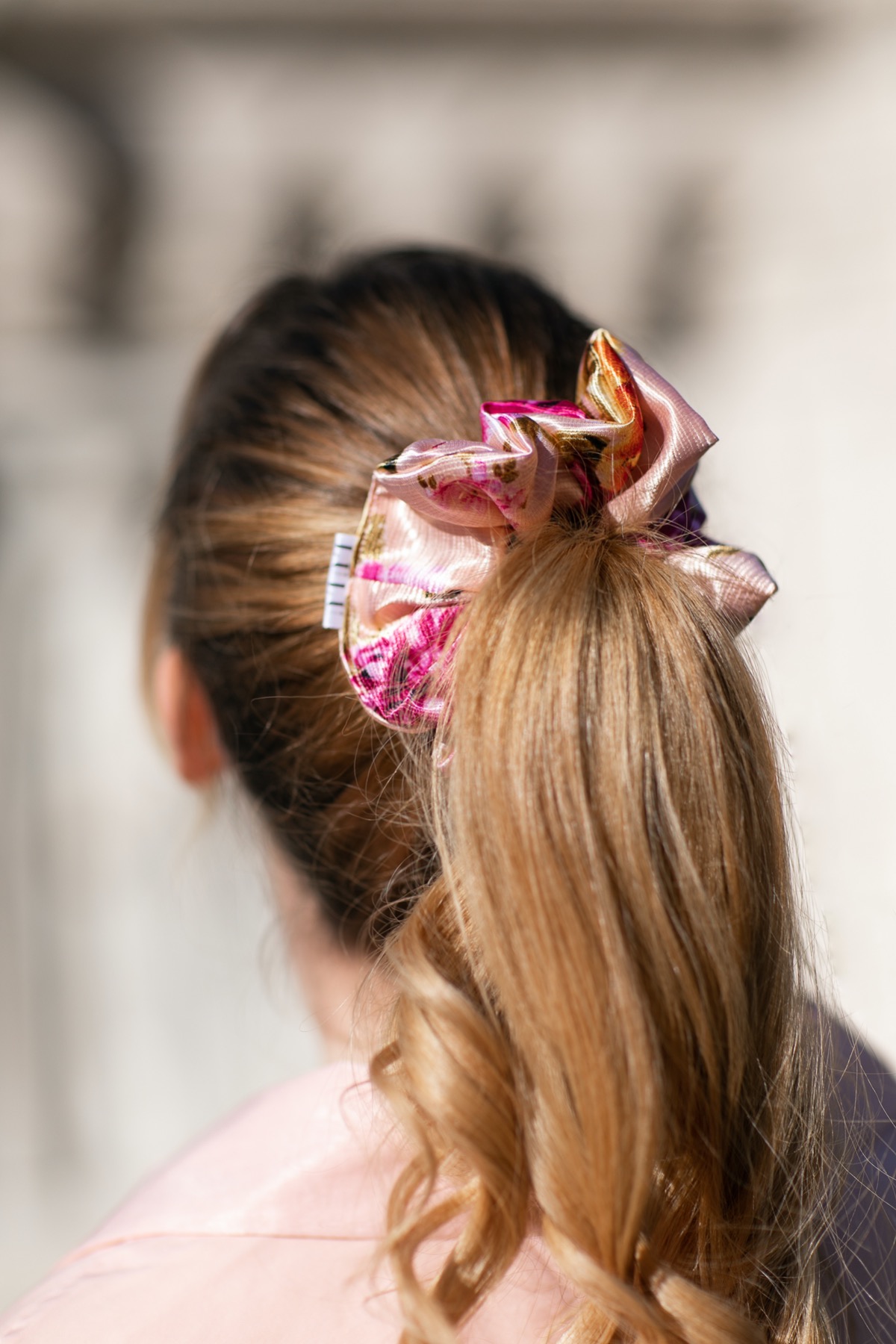 Founded in 2019 by designer Lucy Barnes, Lulu The Label began as a 'scrap busting project' to help Lucy use all of the materials left over from the final collection of her fashion degree. After sharing some photos of her accessories on social media, her sewing machine hasn't stopped and, despite the challenges the wedding industry has faced during the last few years, Lucy has launched a website, worked through the pandemic and sent her sustainable bridal accessories to clients right around the world.
"Having worked for a number of the top luxury British bridal designers in London for over eight years, it was a no-brainer to bring our sustainable designs to the industry," says Lucy. "It's been an honour to have partnered with renowned designer Sassi Holford earlier this year to bring a brighter and greener future to the wedding sector. We receive their off-cuts and transform them into beautiful pieces so together, we make sure that no materials are sent to landfill."
Undoubtedly, the most popular pieces from our collection are the wedding scrunchies. They're also incredible memorable keepsakes for both the bride and bridal party and the scrunchies also give you a chance to wear a small part of your wedding dress whenever you like!
Lucy takes her responsibility to ensure all the fabrics she works with are sourced in an eco-conscious way so alongside partnering with like-minded businesses, she'll also delve into the remnants box whenever she visits a fabric shop and source stock online.
Lucy's own patterns are then cut and sewn using a zero waste technique and the whole business is also plastic-free. Packaging is recyclable and bio-degradable and all products are made to last and made to order and Lucy has even received a precious handwritten letter from none other than David Attenborough recognising Lulu The Label's contribution to cutting landfill waste and reducing plastic.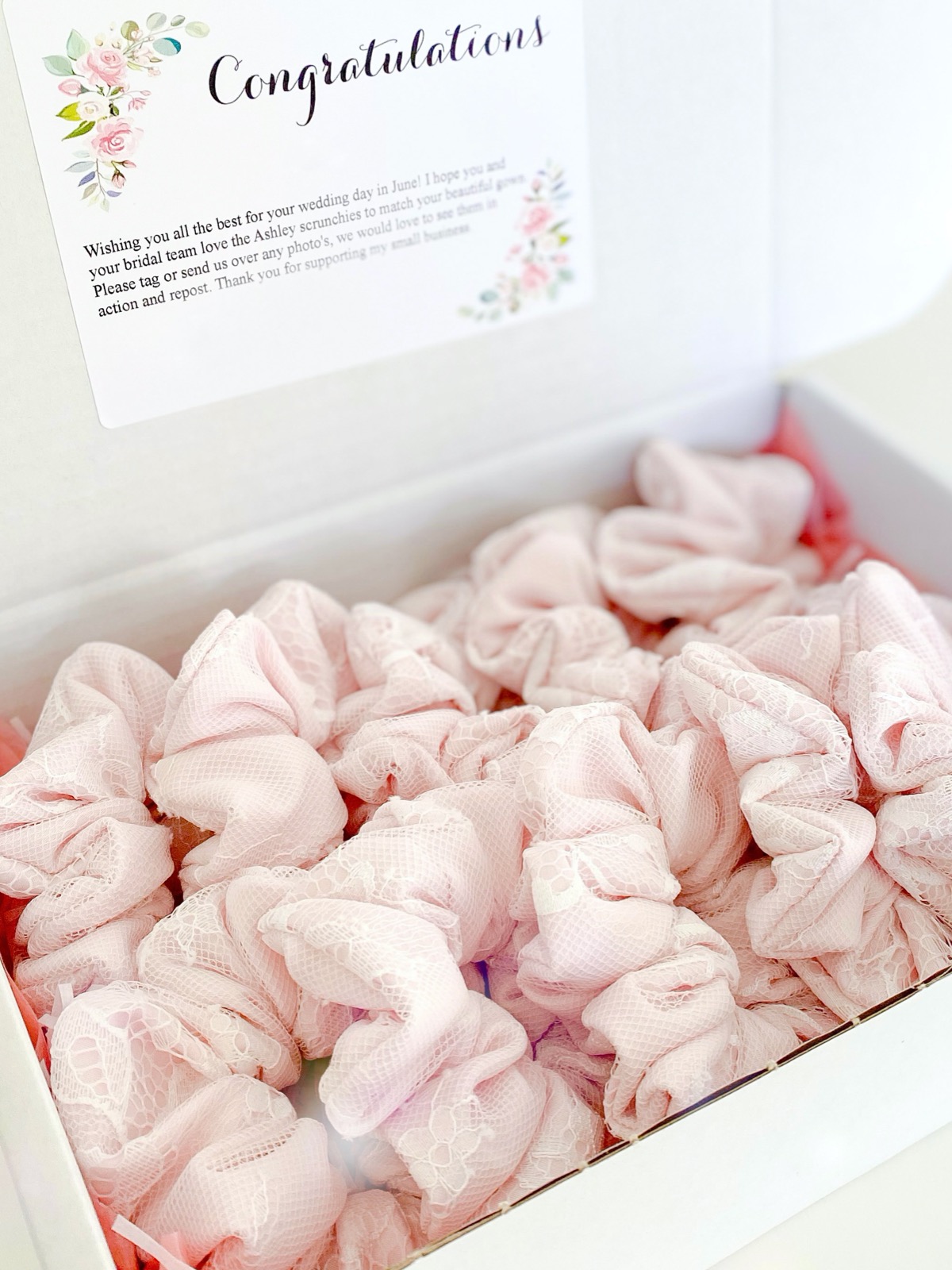 "I believe that consumers are becoming much more eco-aware and will now ask questions around ethical production and waste. Brides are now really looking for luxury, long-lasting pieces that can be repurposed or kept as special mementoes.
By overseeing the process from start to finish, I can prevent the waste of lovely fabrics and guarantee that my business does not contribute to issues of mass consumerism and throwaway fashion. If you're looking to plan a sustainable wedding, now is such an exciting time to do just that."
And there's so much more to come from Lulu The Label – Lucy is currently working on expanding the wedding accessories range by designing veils and belts and possibly even launching a range of honeymoon must-haves, so whatever you do, keep watching Lulu The Label over the coming months.
To find out more about Lulu The Label and to view the collections, just visit the website. For the latest news and updates, follow them on Facebook, Instagram and TikTok.